TODAY IN HISTORY
In 1863, Abraham Lincoln, declared the last Thursday of November to be a National Day of Thanksgiving.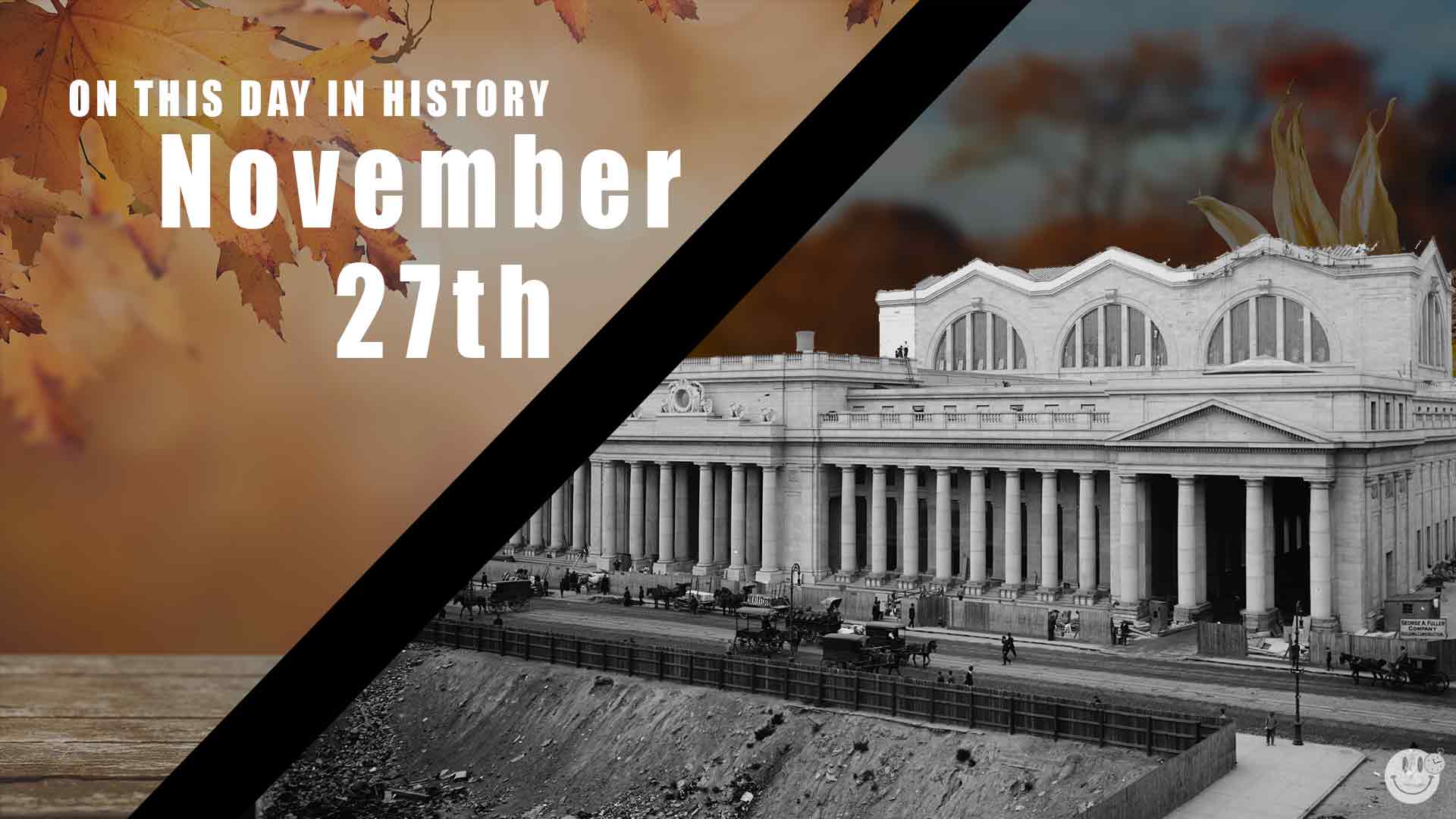 November 27 in History November 27th is… National Bavarian Cream Pie Day National Craft Jerky Day 1826 – Chemist John Walker invented the friction match in England. 1834 – Thomas Davenport invented the direct current (DC) electric motor. 1896 – Also Sprach Zarathustra by Richard Strauss was first performed. 1910 – Pennsylvania Station opened because the Pennsylvania
Read More »
THIS MONTH IN HISTORY
As part of the seasonal calendar, November is the time of the 'Snow Moon' according to Pagan beliefs and the period described as the 'Moon of the Falling Leaves' by Black Elk.".
November 26 in History November 26th is… Cake Day 1703 – The Great Storm – more than 8,000 people perished, and England's first Eddystone Lighthouse (Winstanley's lighthouse) was destroyed overnight. 1716 – First African lion was exhibited in America (in Boston). It was just a single lion, which supposedly later joined a "menagerie," which was a traveling …