Action Comics #1 Art by Joe Shuster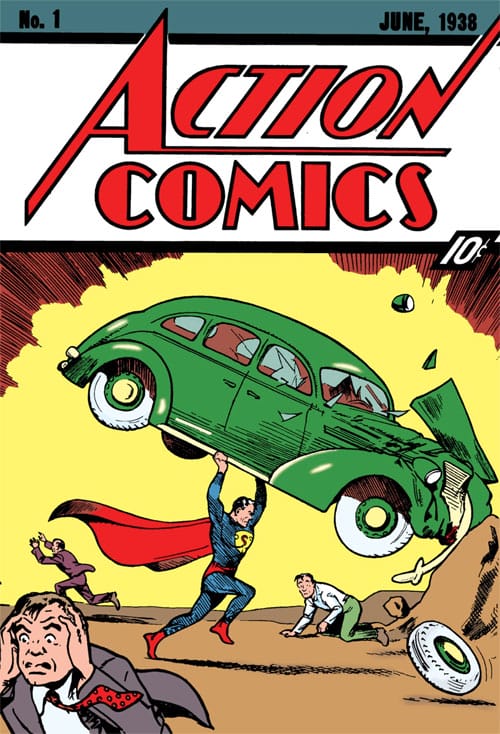 A thirteen page Superman story took place in the front page of the "anthology'" comic book. The concept of today's well known Superman began in January 1933, Jerry Siegel wrote a short prose story titled "The Reign of the Superman", which was illustrated by his friend Joe Shuster and self-published in a science fiction magazine. It told the story of a bald villain with telepathic powers.
It is estimated that less than 100 copies still exist, out of the 200,000 actually printed.