The Mona Lisa is the most well-known painting in the world.
Lisa del Giocondo was a member of the Gherardini family of Florence and Tuscany, and the wife of wealthy Florentine silk merchant Francesco del Giocondo. Probably the most famous painting in the world, Leonardo began the work around 1503, and may have still been perfecting it in 1516. Ever the perfectionist, da Vinci is said to have regretted "never having completed a single work" in his lifetime.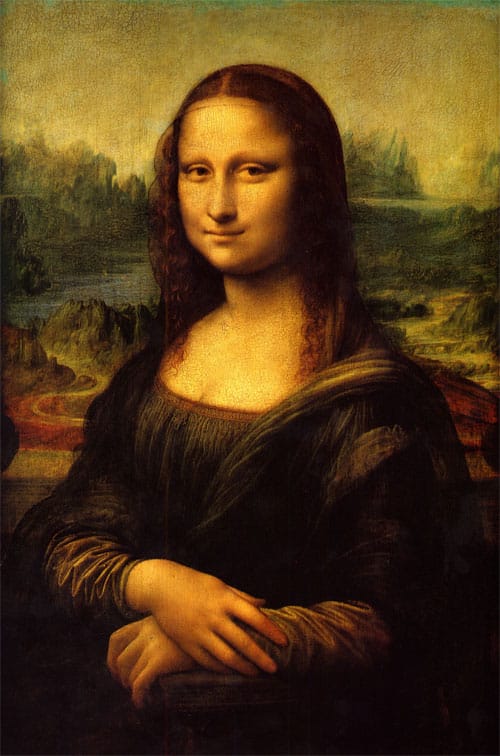 The Mona Lisa is on display at Musée du Louvre, Paris.