November 21 in History
November 21st is…
National Cranberry Relish Day
Stuffing Day
164 BC – Judas Maccabeus, son of Mattathias of the Hasmonean family, restored the Temple in Jerusalem. This event is commemorated each year by the festival of Hanukkah.
1783 – Jean Francois Pilatre de Rozier and the Marquis Francois Laurant d'Arlandes became the first men to make a free flight. Their hot-air balloon lifted off from La Muettte, a royal palace in the Bois de Boulogne, Paris. Ben Franklin was among the witnesses.
1846 – The word 'anesthesia' was used by Oliver Wendell Holmes in a letter to William Thomas Green Morton, the surgeon who gave the first public demonstration of the pain-killing effects of ether.
1871 – The patent (#121,049) for a cigar lighter was issued to Moses F. Gale of New York City as an "Improvement in Cigar-Lighters."
1877 – Thomas Edison announced his "talking machine" invention. His phonograph originally recorded sound onto a tinfoil sheet phonograph cylinder.
1905 – Albert Einstein's paper, Does the Inertia of a Body Depend Upon Its Energy Content?, is published in the journal Annalen der Physik.
1920 – In Dublin, Ireland, 31 people are killed in what became known as Bloody Sunday. This included fourteen British informants, fourteen Irish civilians and three Irish Republican Army prisoners. U2's Sunday Bloody Sunday references the event
1942 – Tweety Bird, aka Tweety Pie, debuted in Tale of Two Kitties. Bob Clampett created the character. Tweety is a boy.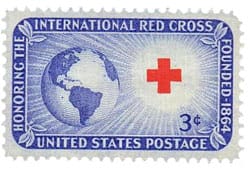 1952 – First US postage stamp (The Red Cross 3 cent) in 2 colors (with the rotary printing process) was introduced.
#1 Hit November 21, 1953 – January 1, 1954: Tony Bennett – Rags To Riches
1953 – Authorities at the British Natural History Museum announced the "Piltdown Man" skull, one of the most famous fossil skulls in the world, was a hoax.
1959 – Jack Benny (violin) & Richard Nixon (piano) play their famed duet.
1959 – DJ Alan Freed, who had popularized the term rock and roll and music of that style, was fired from New York's WABC-AM radio for refusing to deny allegations that he had participated in the payola scandal.
#1 Hit November 21, 1960 – November 27, 1960: Maurice Williams and the Zodiacs – Stay
1964 – World's longest suspension bridge Verrazano Narrows opened (New York City – 4,260 feet). It is still the longest in the western hemisphere.
1969 – The first permanent ARPANET (multi computer connection) link was established between UCLA and SRI.
#1 Hit November 21, 1970 – December 11, 1970: The Partridge Family – I Think I Love You
1980 – Everyone asked "Who Shot J.R.?" in last year's Dallas season finale. This week's episode of Dallas answered the question people were asking all summer, and well into the fall. Sue Ellen's sister Kristin (played by Mary Crosby).
1980 – A deadly fire broke out at the MGM Grand Hotel in Paradise, Nevada (now Bally's Las Vegas). Eighty-seven people were killed and more than 650 were injured.
#1 Hit November 21, 1981 – January 29, 1982: Olivia Newton-John – Physical
#1 Hit November 21, 1987 – November 27, 1987: Billy Idol – Mony Mony
1989 – Law banning smoking on most US domestic flights was signed by President George H. W. Bush.
1995 – Dow Jones closed above 5,000 for first time.